Having a high quality video produced is easier and more affordable than ever! Schedule a zero-pressure, no-commitment consultation to learn more.
professional quality videos
Call ME: (425) 773-8615 | hours: 8am-9pm
When is comes to driving sales, the data shows that people are 65% more likely to buy after watching a well-made video promoting a brand or product. Looking to boost business? Let's shoot a commercial!


From Kickstarter campaigns to raising money for a cause, there's nothing more likely to get the job done than an informational video. Do you have a killer video idea to promote your fundraiser? Let's turn your vision into reality and make it go viral.
Film is my single greatest passion! From short indie films to full length Hollywood masterpieces, I love it all. Do you have a film you've always dreamed of creating? It would be my absolute pleasure to help you bring it to life.
Do you have a story that needs to be told? Nothing connects with an audience more than a video to tug on those heart strings. Whether it's raising awareness or telling a tale, a well made documentary can change the world.
Video and audio work hand-in-hand to stimulate your fans and satisfy their visual cravings as they listen to your music. Get all the senses involved as you give viewers a taste of your music with high quality video that allows them to feel your story. 
Video is the best way to capture every moment so you'll never forget your wedding day. Photographs and memories fade, but video lives on forever. Wedding shoots are in high demand, so reserve your wedding date today!
BROOKE GRIFFIN | DEMO REEL
CoMMERCIAL | actus core-1
ADVERTISEMENT | INDUSTRIOUS
pASSION PROJECT | VECTOR'S JOURNEY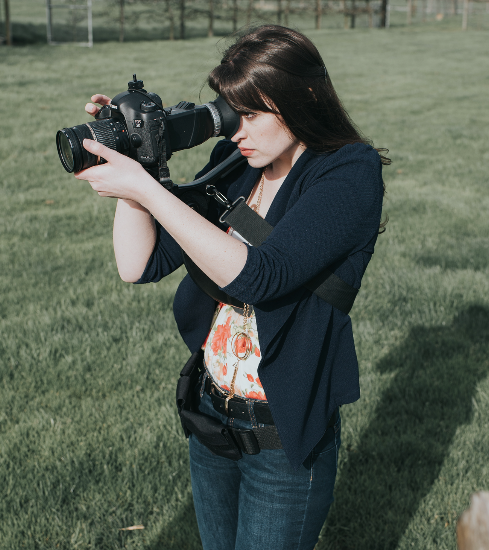 Completing a successful video is what I live for. I find my greatest fulfillment in taking your vision or idea and making it come to life. I don't want to make just a good video, but a great one. I want to see what I make for you succeed at its purpose and grab attention! Contact me and let's talk about about your vision or idea today.