Why I'm Doing This
Have you ever wondered what it was like to start your own business? I've been listening to a podcast called "Startup" and it's been truly inspiring. Starting your own business is a massive task, but It's a fascinating process and every company is different. I'm making this blog so you can follow me in my own journey of building a start up.
It's More Complicated Than You'd Think
I love what I do and starting my own company made so much sense to me. I began looking into the process over the summer of 2015 and became overwhelmed very quickly. I ran to half priced books and bought everything I could find on starting an LLC. I've never done anything like this before and this is definitely not what I went to school for. When I went to the bank to create my business account I suddenly felt like I was a three year old in a very large chair looking up at my banker and saying "I want a business!" pounding my tiny fists with every word. Some people look at me and say "You have such drive! Good for you!" and others skeptically say "You're starting a business eh? Good luck". It's not an easy process by any means. I'm quickly finding out that videography is only a small portion of what I do now. I need to be an accountant, a marketer, a salesman, and a videographer.
Figuring People Out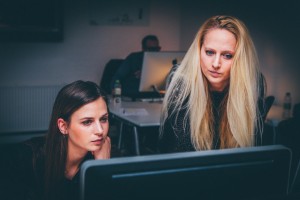 My latest effort is advertising. I need to let people know who I am and what I do. I have to admit that with every post made on Facebook, my emotions go up and down as I analyze the statistics of how well each post does. I stare at the page and think "Why aren't people clicking on that?!" or "Wow, that post is doing better than I thought!" It's very curious what people do and don't like. So let me ask you out there, what do you want to see on a company's Facebook page?