Video is the best way to capture every moment so you'll never forget your wedding day.
Photographs and memories fade over time, but video will live on forever. This means you can share this grand occasion with your friends, family, people who were unable to attend your wedding, and even your children and grandchildren someday. Your wedding day marks the first day of the rest of your life. Document your story so you can re-live those moments again and again.
Click below to see some examples of my work.
Choose the Perfect Package
I offer three basic packages to choose from, but these can be tailored to fit your exact needs. Select whichever package includes the parts of your wedding day that you would liked filmed, and we'll go from there!
pre-ceremony + Highlight + Full length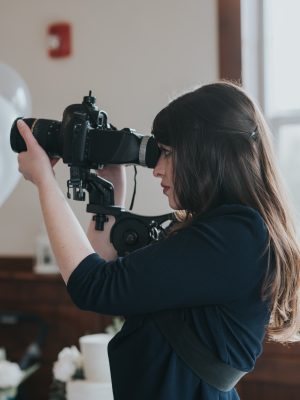 Hi! My name is Brooke Griffin. I grew up just north of Seattle Washington and have always had a passion for film. So much so that a few years back I started my own business doing what I love, making breathtaking videos.
Silver Screen Weddings is not just a wedding video service. It's where your dream and my dream collide. Your most special day is captured through my lens so that you, and anyone who watches, can feel those same emotions again and again through stunning, crystal clear HD video.
I am a one woman team, and making something special for you is my number one goal. Documenting your wedding day is an art! I'd love to get to know you and be a part your wedding day. Together we'll make sure those memories never fade!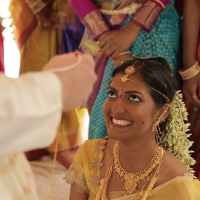 Hima L.
If you are looking for a great videographer Brooke is your girl! We had two ceremonies and two receptions in one day (Indian & American). She did an AMAZING job capturing both of the ceremonies! For us the day was a big blur, so when we got the videos we couldn't stop watching them! I was amazed at how great the they turned out! She made sure she captured ALL the important ceremonies along with the goofy ones. She was able to capture all the details along with our personalities. I'd work with her again any day!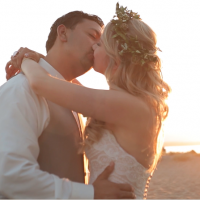 Jessica V.
We couldn't be happier with the highlight and full version wedding video that Brooke put together for us! She is very professional and intuitive, knowing exactly where to be to capture all of those special moments throughout the day. She did such a wonderful job then telling the story in a heartfelt and creative way. I couldn't help but cry the first couple times watching it! We are so happy to have this keepsake that will allow us to relive our special day for years to come. Thanks Brooke!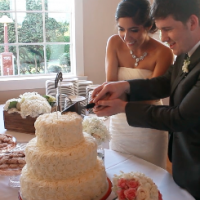 Olivia C.
Brooke played a huge part in making our wedding day everything we'd dreamed about. I was very impressed with how she was able to capture every facet of the day without being intrusive or standing out at all. We ordered two videos. One film was a short snapshot of the highlights of the wedding, perfect for posting to Facebook. The other film captured our entire day from the wedding coordination to the ceremony to the speeches and dancing. Not a single event was left out. Both films were set to gorgeous music that totally represented my husband and I as a couple.