What I Learned Walking With The Goat Guy

The Project
As most of you know, I've been working on a documentary that I've currently nicknamed "The Goat Guy". Steve Wescott has been walking across America for the last 4 years in order to raise funds for the Uzima Outreach in Nairobi, Kenya. His accomplice is LeeRoy Brown, a goat. LeeRoy helps Steve carry the load and burden for this project. You can follow Steve today as he walks from Seattle to New York at Need2Square.
Walking With The Goat Guy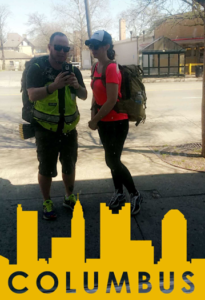 I spent close to a month walking with Steve Wescott on his journey across America. I quickly learned how truly exhausting his life is. We would be up by sunrise, walk for hours in the heat or rain, and find a place to camp around 11pm. All day, everyday, there would be countless people that demanded an explanation for the a goats presence. On top of all of that, there were the many forms of social media Steve had to continuously update for the project WHILE he walked. I was completely drained before week two and ready to have a break down, but Steve always kept an upbeat attitude.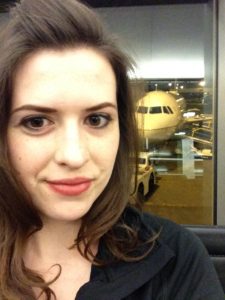 Capturing The Moments
Steve is so used to turning on a game face while talking to a camera, I found it very difficult to get him to feel comfortable enough to talk about his challenges. Sometimes there would be this moment where he'd be drained and stressed, then a group of people would walk up to him and in a snap he'd be this happy energetic person ready to answer any and every question people had (and everyone always had the same questions). It was very interesting for me to witness first hand how a person can become almost lost in their project. I felt privileged to be the one to capture some of these moments.
Learning How To Be A Documentarian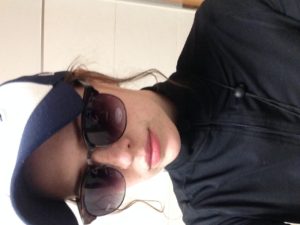 I've never filmed a documentary before. Flying across the country to do something I've never done before was both exciting and terribly nerve wracking. I really felt the pressure to come back with jaw dropping footage and the most compelling story ever told. I was really and truly pursuing the
career of my dreams, but what if I wasn't any good? What if I have this incredible story in front of me and do a terrible job capturing it?! So much energy is spent in constantly trying to find the focus and the best angles, knowing when to have the camera on, and to ask the right questions. Asking myself: Should I cross the street and film from there? Should I jog ahead or stay behind? Is the mic on? How do I get b-roll for this? This constant stream of questions harassed my creative thinking until my brain felt like apple sauce. I learned so much from this trip and despite how exhausting it was I'm looking forward to the return trip. Next time I'll know a thing or two 🙂
What's Next?
Steve is currently close to Pittsburgh, Pennsylvania and estimates he'll reach Time Square sometime in September. With the finish line so close, I feel the pressing need to go back out there and follow him until the project is long over. I'm making a GoFundMe page in hopes to fly back out in late July/ early August. Stay tuned to find out more about that! Does anyone have advice or ideas on light camping gear?