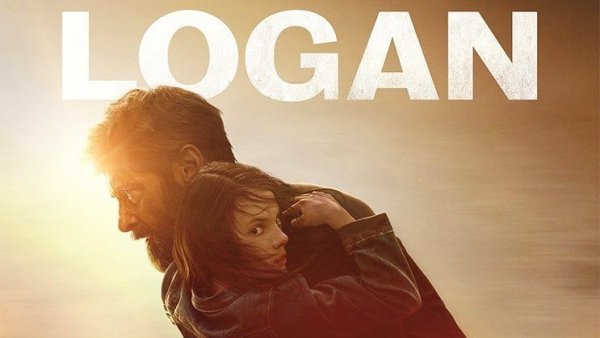 Going To See Logan This Weekend?
Here's what to expect:
Going in to see Logan, I knew it was supposed to be good and I knew that it was going to be Hugh Jackman's last Wolverine movie. It's clear from the beginning of the film that Logan is dying, which is hard to see after watching him be invincible for so many years. You soon discover mutants have been hunted down and killed, with the exception of Logan and professor X (who is suffering from dementia). Then, along comes this Spanish-speaking badass little girl who has the same mutation as Logan and is on the run for her life. Of course, Logan is coerced into helping her and the action commences…
Dafne Keen

Dafne Keen plays Laura (the Spanish-speaking badass). This little actor does a fantastic job, I am both terrified of her and want to help her! She's only acted in one other role before, but she's got a bright future ahead of her. This won't be the last great role for Dafne Keen!
The Story
During the film they alluded to a past event that was tragic enough to classify professor X's mind as a "weapon of mess destruction". You can assume that this event might be the cause of the mess execution of the mutants. I love that they don't go into details, there is much left unsaid. I think this makes for great writing. You are left with so much to put together and think about after the film, but feeling as if the story is still well wrapped. This isn't done enough in action movies!
A Great Action Movie
There seemed to be a noticeable difference with the action and violence in this X-Men film. Logan was stabbing through people everywhere, even through the face and head! I found it to be a much more cringe worthy movie than the others before and Ioved it. My friends and I would exchange looks during the film with our faces skewed in disgust as we stifled our sympathy groans. This was a great action movie, which I rarely feel I can say!
My Final Thoughts
This was, hands down, the best X-Men movie ever made. Bravo *insert applause here*. Way to finish on a high note, X-Men! But, be warned, this movie is will leave you with a bittersweet feeling. The end to an era. One of the first comic book film series to come out (X-Men, 2000). For 17 years, Wolverine was there to entertain us on the big screen. Now that's come to an end…*now tears*. I was trying very hard not to cry at this final showing. I highly recommend you see it, and see it soon. I can safely agree with Rotten Tomatoes 92%. GO SEE IT!